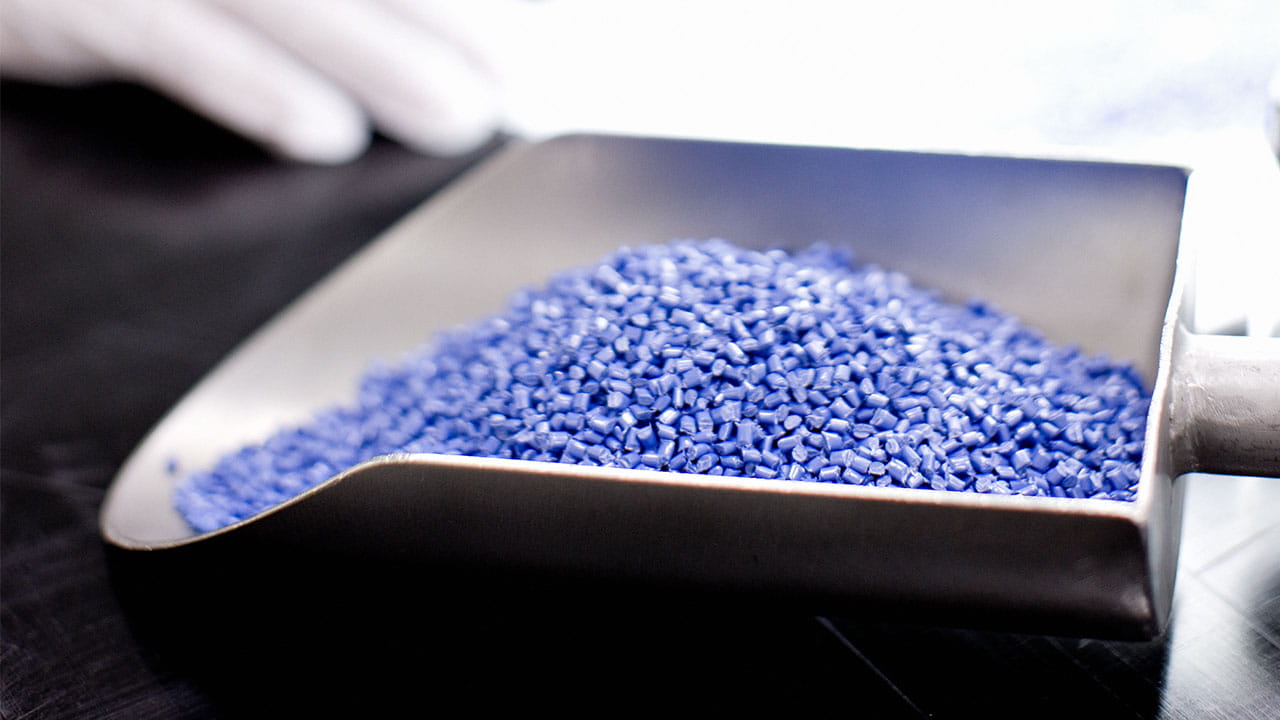 Material
It is only with the correct material that a design can achieve its required functionality, safety and service life. Primarily, the application conditions are what determine which is the right choice of material. Alongside the planned application, the search for a suitable plastic also takes into account all further-reaching detail requirements.
When the optimum material for the individual application has been determined, during the component design phase the suitability of the plastic is compared at an early stage with the aid of calculations before the material selection is then confirmed by practical testing.
---
Material selection: Ensinger specialty compounds
Ensinger has been involved in the development and production of speciality compounds for many years. Using numerous additive variations and material combinations, we also address the most stringent material demands made by our customers. We work on continuous fundamental development as well as the creation of special compounds.Our material specialists are on hand to provide support in applications arising from the fields of tribology (sliding and friction applications) and lightweight construction to electrical and thermal conductivity, elongation, temperature or material resistance.
---