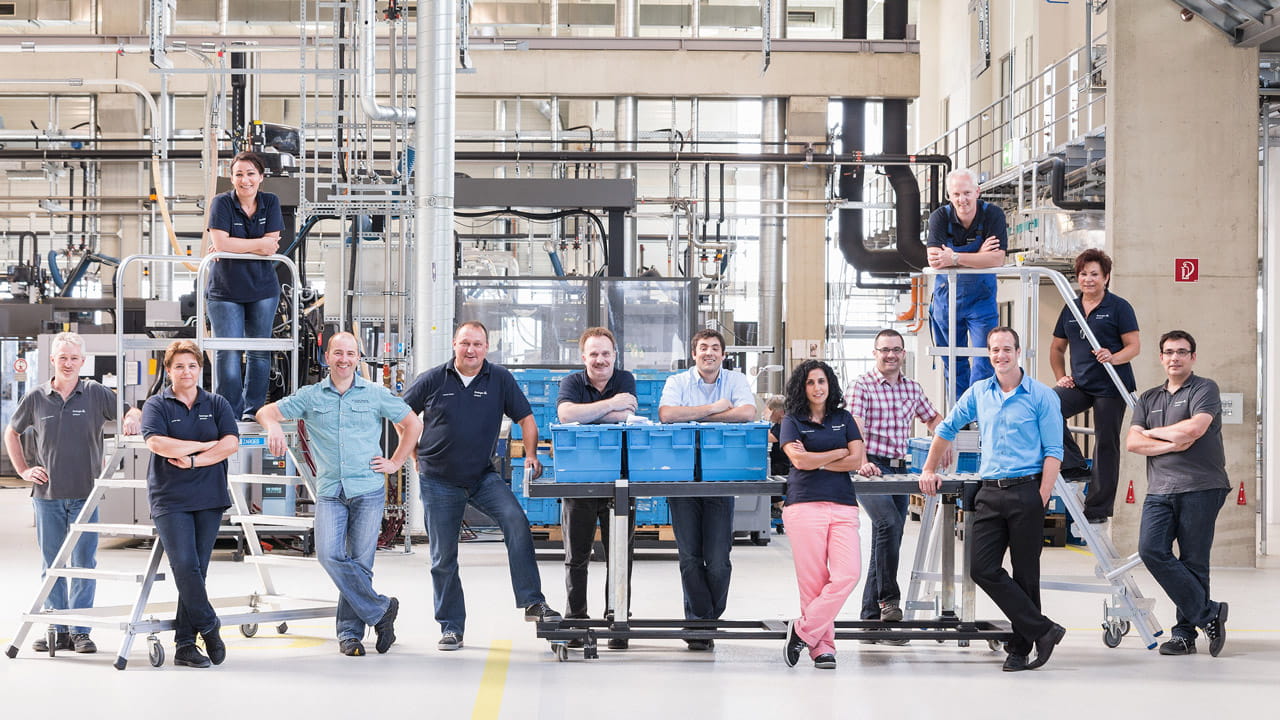 Ensinger One-Stop Shop for optimal solutions 
High performance plastic solutions tailored to your needs 
For over 50 years, we have been developing and establishing solutions in the field of high performance plastics. Whether material or process technology, stock items or custom-made, industry-specific qualification or custom-fit components, we are committed to finding the best solution for our customers.
We combine material and process expertise in a fully integrated value chain to offer our customers the highest possible quality and exemplary service. From initial contact and material selection to the appropriate production technology and the implementation of follow-up processes and quality assurance: the Ensinger One-Stop Shop enables us to create tailor-made solutions from a single source.
We continue to develop materials, processes and products, never settling for the standard. For innovative and customised solutions that take our customers a step further.
---
The Ensinger One-Stop Shop solution portfolio
High performance plastics are crucial to progress in a wide range of applications and industries. With their advantageous chemical, thermal and mechanical properties, they contribute to innovative, sustainable and future-oriented solutions. To fully exploit the potential of these materials, we use state-of-the-art materials, technologies and manufacturing processes.
Whether large or small series, prototype or ready-to-install finished part - the Ensinger One-Stop Shop offers you the right solution for your project. We will be happy to provide you with comprehensive and individual advice on the right material and process or combine different manufacturing processes in-house and under one roof.
We offer the production of custom parts as well as stock products. A wide range of services completes our offering. As a solution provider with a fully integrated value chain, we offer the best possible service, efficient project management and products of the highest quality.
---
finished parts from ensinger
---
One-stop shop in action: Success stories 
---
Core industries at ensinger