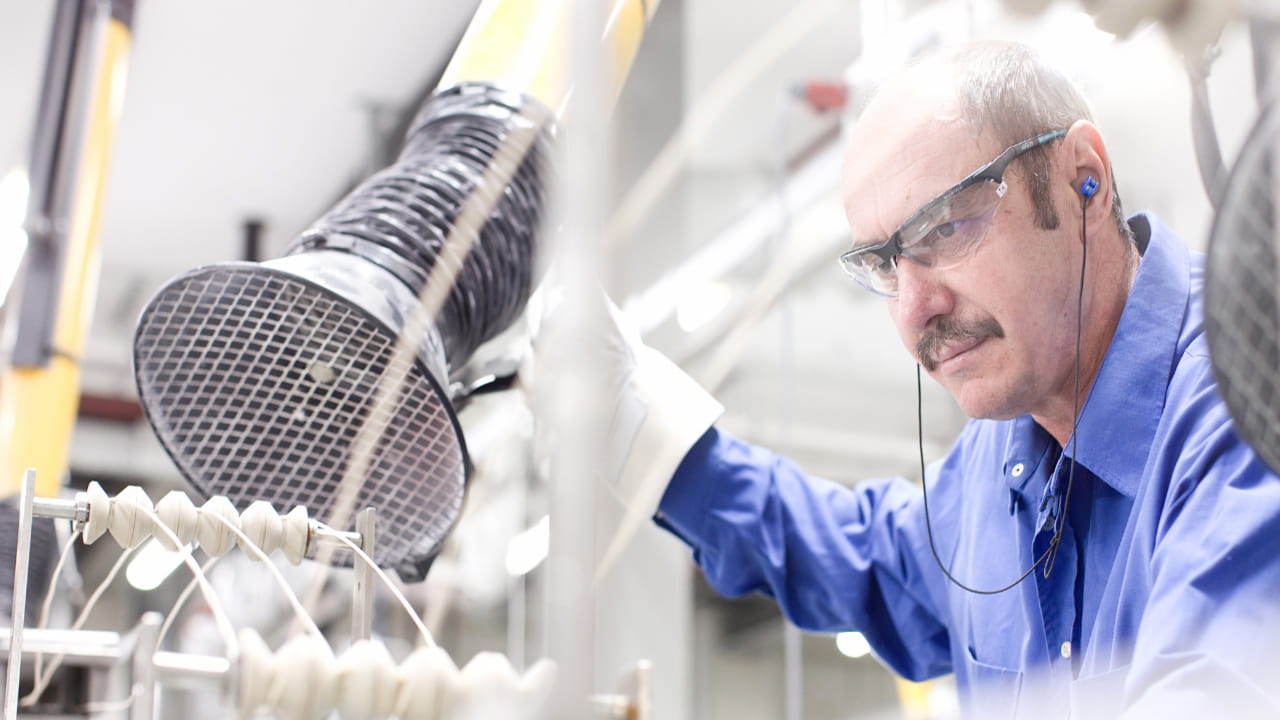 Your partner for toll compounding
As an experienced manufacturer of high performance compounds for engineering applications, we process nearly all thermoplastics and, in special grades, add solid and liquid fillers up to the technical limits (filler contents of up to 90 % w/w).
Do you require a Partner for your special compound?
The experienced team of engineers at Ensinger will support you with process development or adaptation of your compound formulations as desired. If you have already developed your own formulation, we can perform the scale-up and carry out volume production.

We can either take charge of the entire volume production processes for our customers or just provide support at peak production times or when there are capacity bottlenecks in compounding.
---
Our services at a glance:
Process development with pilot plant
Raw materials procurement
Scale-up
Industrial production
---
SERIES PRODUCTION OF COMPOUNDS SPECIALITiES 
For the processing of voluminous fillers, our extruders are equipped with Feed Enhancement Technology (FET). A variety of pelletising systems are used (strand, hot-cut, underwater pelletiser UWP systems). Our compounds are available in different forms – as a powder, pellets or micro-pellets.

Our compounding lines:
Cleanroom class 7 (in line with ISO 14644-1)
Laboratory extruder, Leistritz ZSE 27 MAXX
Twin screw extruder from Coperion: ZSK 30, ZSK 40 SC, ZSK 40 MC, ZSK 45 MC 18, ZSK 58 SC, ZSK 58 MC
Single-shaft extruder, EW60-25D, EW60-45D
Melt filtration, depth filtration of high-temperature polymers (e. g. PEEK with 20 µm)
Premixing of components (Mixaco)
We offer:
Customised process development with support from the Ensinger in-house pilot plant
Production set-up for medical technology and pharmaceuticals which satisfies the high purity and quality requirements