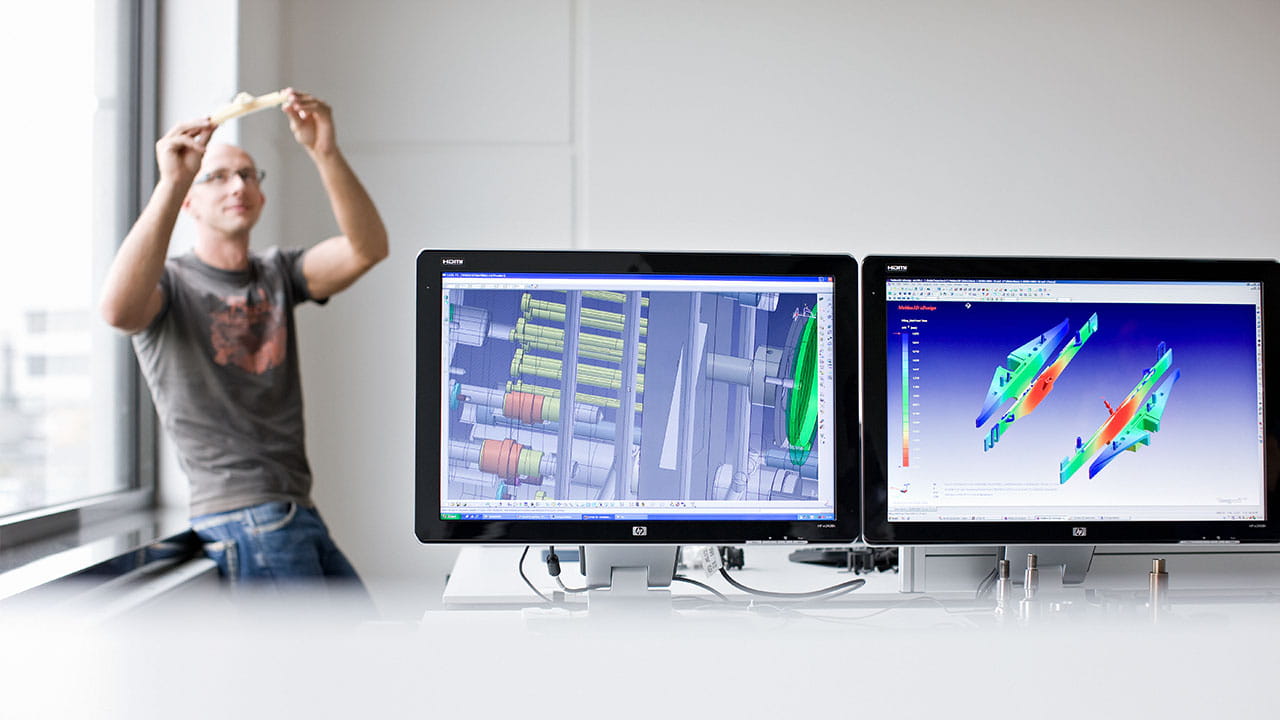 Development
Customer requirements form the focus of all component and equipment design and development work. On the basis of customer specifications, concepts and problem-solving approaches are developed which are documented in a feasibility study.
The process of component design in keeping with the plastic material used and the design of operating facilities go hand in hand. Relevant drawings and data are generated using CATIA V5.
Using FEM (finite element method) strength calculation and flow simulation, the component and the tool can be configured from an early stage of development.
The production of close-to-volume prototypes is invaluable for test purposes and as confirmation of the component calculation.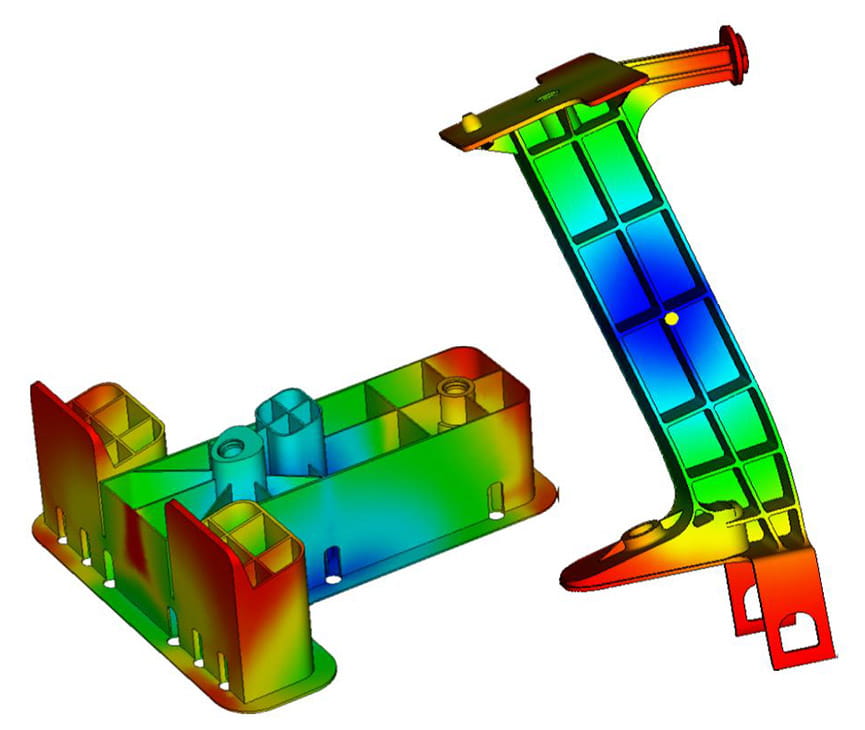 ---
Joint project BASF / Goldbeck / Ensinger
New Type of Photovoltaic Mounting System for Flat Roof Elevation Made of Engineering Plastic
BASF, Goldbeck Solar and Ensinger have jointly developed a modular mounting system for flat roof solar installations in which the load-bearing elements comprise a BASF engineering plastic for the first time. The lightweight material used is derived from the BASF polyamide product line.
The benefits of the new support elements made from the application-optimized thermoplastic include in particular the fact that it does not require the roof to be penetrated or the roof membrane to be damaged as a result of installation work.
In addition, Ensinger has also been able to use the possibilities afforded by the injection moulding of thermoplastics to integrate wide-ranging different functions into the plastic design with just a single production process.
Snap-on connections
Ribs
Cutouts for water drainage
Cable routing
Substructure systems for photovoltaic installations had previously been made primarily of steel and aluminium. The new system comprises easy-install, lightweight plastic load-bearing elements and stamped metal parts which place minimal stress on the roof construction.
Computerized Weather-Proofing
The material used is ideally suited for outdoor use, as it has a very low tendency to creep even at high temperatures (up to 80°C) and also demonstrates extraordinary toughness and rigidity under extreme low temperatures down to -30°C.
Highly reinforced by fibreglass, the polyamide material used is also UV and weather resistant. Using a computer simulation tool, it was possible to optimize the components to meet photovoltaic-specific requirements such as exposure to snow and wind loads, and to achieve a low intrinsic weight.