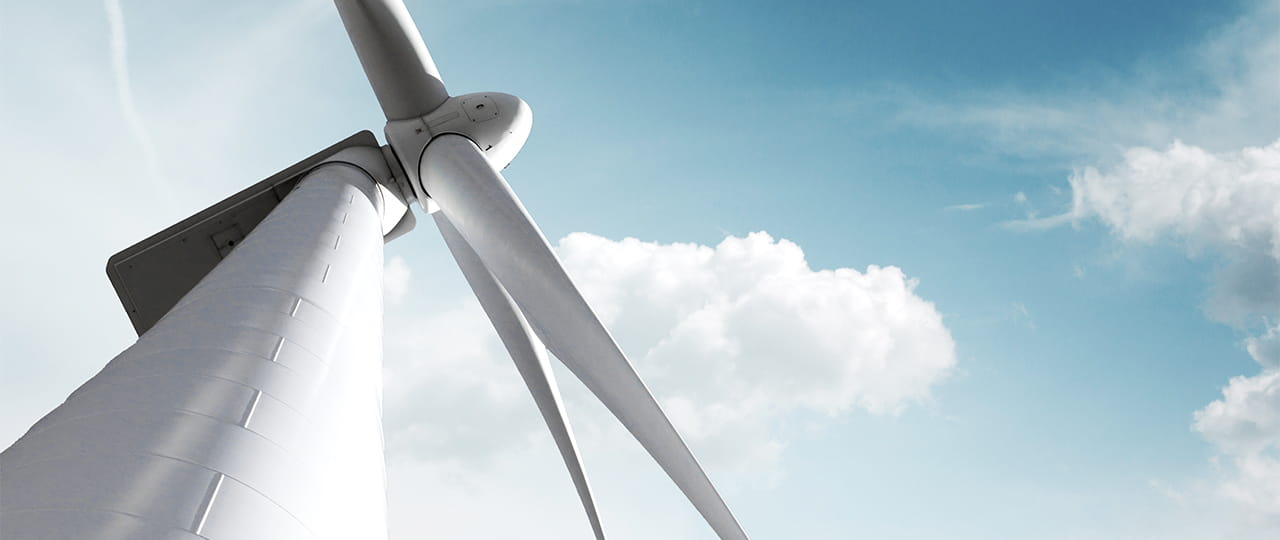 Powerful wind energy with high performance plastics
Wind turbines are one of the central pillars of sustainable energy sources: Almost 25% of renewable energy in Germany is currently generated by wind turbines. Numerous sophisticated processes interact within the wind turbine to ultimately generate energy from wind. Many of these processes would not be possible without plastics, as their advantages in terms of chemical, thermal and mechanical properties play a key role in the construction, functionality and operation of the machines.
However, the industry faces major challenges in this regard. The plants must perform well, reliably and efficiently under high loads. In addition, the high sustainability goals for the energy sector, the ever-growing demand for sustainable electricity and limited available building space require innovative solutions and continuous optimization of existing processes.
We support you in solving these challenges with over 50 years of experience in the field of thermoplastics and our comprehensive portfolio of materials, semi-finished products and customized solutions for high-performance, low-maintenance and efficient wind turbines that take you a decisive step further.
---
One-stop shop solution for efficient and powerful wind turbines
Whether onshore, offshore, large or small wind turbines, the areas of application and possibilities for thermoplastic high-performance plastics are diverse. Thermoplastics are less susceptible to corrosion, much lighter than materials made of aluminum, metal or copper, and can also be recycled. Their advantages include: