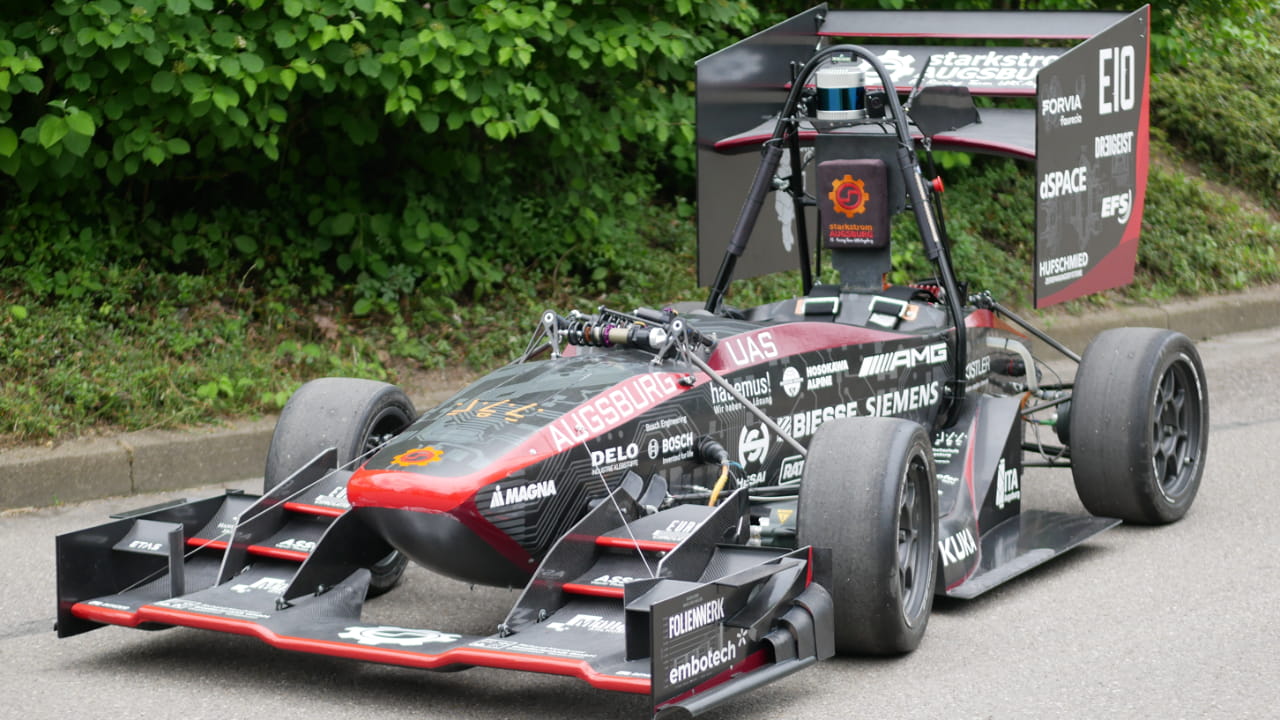 3D printed Race Car Components made with Flame Retardant Filaments
A cooperation between StarkStrom Augsburg e.V., DREIGEIST Additive Intelligence oHG and Ensinger GmbH
StarkStrom Augsburg e.V. combines youth empowerment, innovation and passion for racing in one project. Founded in 2010, the Augsburg University of Applied Sciences association offers 40-60 students from all faculties the opportunity to work on the development of the StarkStrom racing cars every year.
Together with sponsors and partners such as Ensinger GmbH & DREIGEIST, StarkStrom Augsburg e.V. is developing, designing and building a fully electric Formula racing car. A crucial component is the high-voltage accumulator (HV accumulator). The HV accumulator is part of the electric drive train and supplies the four electric motors of the racing car with electricity. Accordingly, the HV battery plays a decisive role in determining the performance and is therefore an important component for the electric racing car.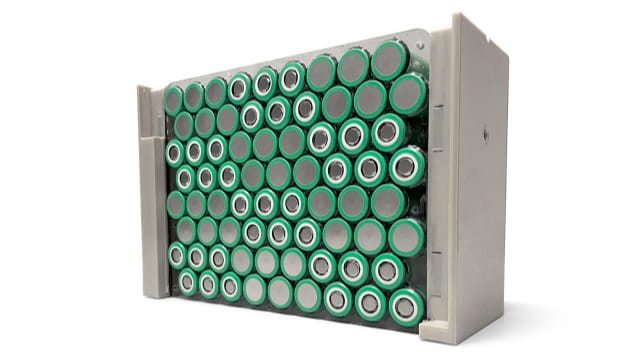 The materials and components used are subject to high safety regulations:
Materials used must be flame-retardant and certified to UL94 V-0

In the self-developed lithium-ion storage system, all cells must be continuously monitored during operation and the HV battery must switch off in the event of a fault

In the event of a crash, the HV battery must be able to absorb forces of up to 40 g

Materials used must be as light as possible so as not to increase the overall weight of the racing car

Components must not be electrically conductive

Production from batch size 1 or production of small quantities with high cost efficiency must be possible
---
Together with development partner DREIGEIST, StarkStrom Augsburg e.V. successfully uses Ensingers 3D printing filament TECAFIL PEI 9085 natural:
"Metallic components are not suitable for our case due to their high inherent weight and electrical conductivity. When we became aware of your material TECAFIL PEI 9085 during a conversation with a former member at DREIGEIST, we found a perfect match. Due to its properties, this perfectly meets our requirements. Already after a first test print, it was clear that the idea could be implemented and we would like to use the material in our HV battery."
StarkStrom Augsburg e.V.
---
3D-printed components made from the filament TECAFIL PEI 9085 natural, which is manufactured at Ensinger, can meet all the requirements for material and components.
TECAFIL PEI 9085 natural is inherently flame-retardant and causes only very low smoke development and heat emission in the event of fire
The materials used by Ensinger are certified to UL94 V-0 and meet FST safety standards (Flame, Smoke and Toxicity)
Advantageous mechanical properties such as stiffness, high dimensional stability and high creep resistance characterise TECAFIL PEI 9085 natural
In addition, the filament has good electrical insulation properties as well as good resistance to radiation and chemicals
---
The production of the component using the 3D printing technology Fused Filament Fabrication also offers several other advantages. Due to the internal grid structure, a weight saving of up to 80 % can be achieved compared to conventionally manufactured components. In addition, 3D printing is cost-efficient and resource-saving: only as much material that is needed is used for the component.
Finally, the performance is also convincing: the battery housing printed by DREIGEIST with Ensinger TECAFIL PEI 9085 natural and developed by StarkStrom Augsburg e.V. provides the necessary power for the motors used in conjunction with the batteries. Limited by regulations to a maximum of 80 kW, top speeds of 108 km/h in 2.7 s are possible.