Plastic material solutions for the oil and gas industry
The oil and gas industry demands high temperature, high pressure (HTHP), high mechanical strength and chemical resistance materials, suitable for the most extreme environments. Modern technical plastics have a major contribution to make towards improving existing solutions in the oil and gas industry due to state-of-the-art materials that offer a greater range of benefits.
Ensinger has invested heavily in research and development to find innovative solutions to new technical challenges. With expertise in developing and manufacturing high performance and engineering plastic materials, Ensinger's product portfolio has been enhanced to meet the specific requirements of the oil and gas industry, suitable for a wide range of applications.
With extensive experience in the oil and gas sector, Ensinger works closely with customers to achieve the optimum solution to suit their application's requirements. Technical material experts can provide customers with a qualified material recommendation, which can be confirmed by practical testing.
Current systems in place in the oil and gas sector largely use modern materials such as TECASINT (polyimide), TECAFLON (PTFE), TECAST (PA 6 C) and TECAPEEK (PEEK). The defined electrical properties of these polymers enable specific design of components. In addition to this, Ensinger's TECAPEEK (PEEK) products are tested in accordance with EN ISO 23936-1 and NORSOK M-710, which verifies the material's resistance to the severe conditions of the environment it will be exposed to. Typical applications such as hydrophone housing, seals, valve seats, back-up rings, bushings and gears can benefit from the weight reduction, corrosion resistance, thermal de-coupling and minimised noise emissions provided by these materials.
---
Benefits to THE Oil and Gas industry
Portfolio

Highest standards

Global presence

Efficency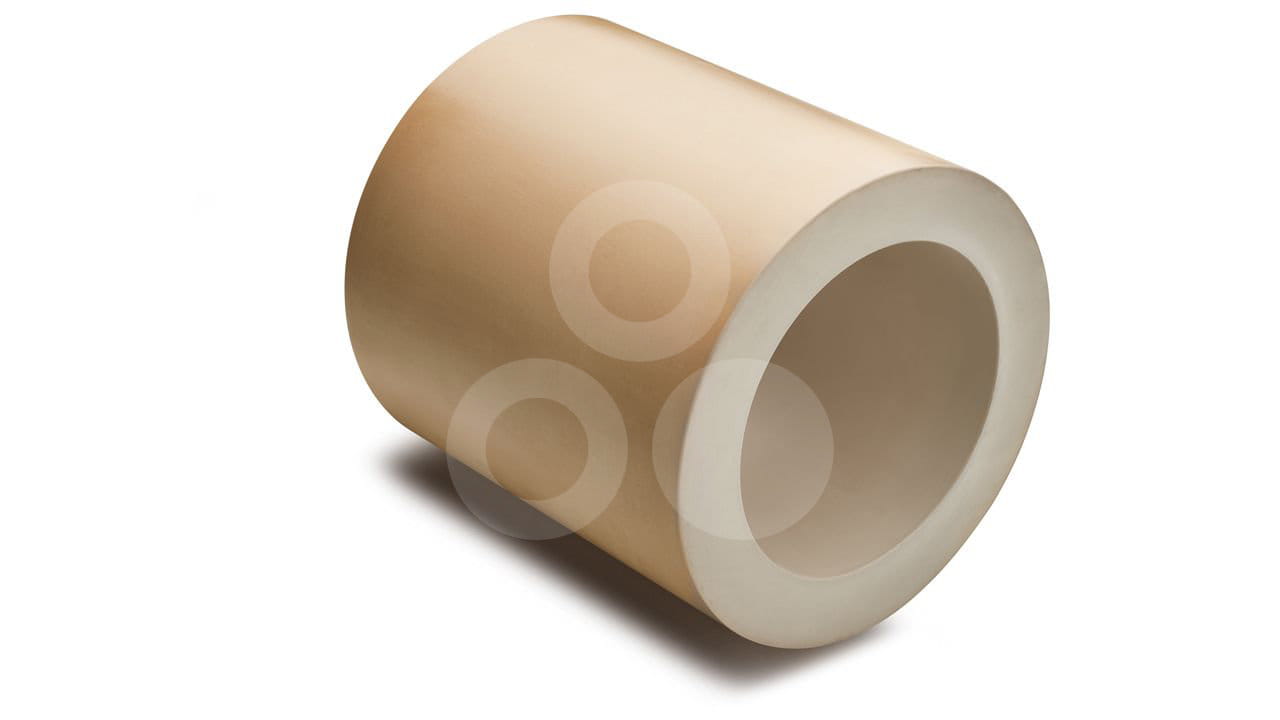 Custom sizes - or just large
Ensinger also has extensive experience in the field of PEEK tube, offering a wide range of standard tube sizes and wall thicknesses. Custom sizes are also available, with the ability to adapt to large dimensions. Alongside this, the material blend can be customised by adding fillers and additives to suit the needs of specific applications. A variety of applications in the oil and gas industry can benefit from Ensinger's PEEK tubes due to their outstanding properties.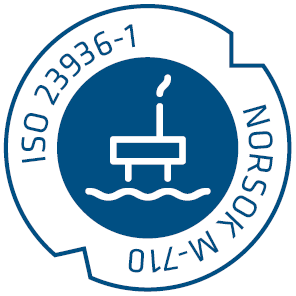 Only the highest standards are good enough for us
Our TECAPEEK (PEEK) products are tested according to EN ISO 23936-1 and NORSOK M-710.
We are where you are!
Ensinger's branches have been strategically placed globally to ensure that they are closer to their customers.
Low weight and increased lifetime
Good resistance to common fluids, no corrosion, high thermal resistance, good wear resistance and low friction are properties our materials hold that contribute to reduced maintenance costs and increased equipment lifetime. Therefore, the use of our low weight polymers can reduce energy costs and improve performance and efficiency.
---
Solutions for THE Oil and Gas industry
EN ISO 23936-1 and NORSOK M-710 compliant materials 
Ensinger's TECAPEEK (PEEK) products are able to achieve compliance for use in highly demanding oil and gas applications in accordance with EN ISO 23936-1:2009 and NORSOK M-710, Edition 3.
Good for bearings, friction and wear
For applications such as bearings, where one part slides over another, there is often extreme wear. Thermoplastics work well in these applications, where low friction is crucial.
Heat resistant plastic materials
Ensinger offers a wide range of high performance plastics suitable for the most demanding environments with long term maximum usage temperatures up to 300 °C, depending on the application.
Chemical resistant plastics
The Ensinger range contains plastics which have proven resistance to common chemicals and fluids encountered in the oil and gas processing industry.

Electrically insulating plastics
Certain applications in the oil and gas industry require electrically insulating materials capable of use at high temperatures and/or pressure. Materials like TECAPEEK are proven in such applications.
---
Machinable Plastics for THE Oil and Gas Industry
---
Oil and Gas Industry CASE STUDIES
Effective materials for hydrophone housings
In the field of oil and gas exploration, seismic surveys are performed to locate and determine the size of oil and gas pockets. The most common technique used to determine possible deposits is using highly sensitive hydrophones. Hydrophone strings consist of thousands of linked individual hydrophones, encased in lubricant filled tubing.

These hydrophones are used to record sound waves that are bounced off the ocean floor, which provide information on rock formations and possible deposits.

Reliable plastics for Electrical Connectors
Throughout the oil and gas production industry, the transportation of electricity is a key factor. This electricity is transmitted using a network of electrical connectors. These electrical connectors are subjected to the aggressive operational environment as well as potentially high pressures and temperatures.

Withstand extreme temperatures and chemicals
In the oil and gas industry, oil seals are used to prevent dust, dirt, water and any other harmful substances from entering and damaging machinery. Seals are a vital component to help protect various components such as tight-fitting ball, sleeve and roller bearings. It is vital to ensure the most appropriate material is used to produce seals, depending on the environment they will be operating in, as different environments may require materials with different degrees of resistance to chemicals and temperatures.
---
Frequently Asked Questions on Oil and Gas Plastic Material
Are Ensinger products compliant for use in oil and gas applications?

We offer semi-finished products that are compliant for highly demanding oil and gas applications. The tests are performed according to EN ISO 23936-1:2009 as well as NORSOK M-710, Edition 3. Find out more:

Does Ensinger guarantee material traceability?

Yes, Ensinger does gurantee traceability on an order-specific basis to ensure highest standards of safety.

F

ind out more:

How do NORSOK M-710, Edition 3 and EN ISO 23936 correlate?

As a result of the joint industry effort to prepare EN ISO 23936-2 dealing with qualification of elastomers, NORSOK standard M-710, Edition 3 refers to the requirements in EN ISO 23936-2:2011 for elastomers. For thermoplastic materials, the qualification requirements are given directly in the NORSOK standard and aligned with requirements and format in EN ISO 23936-2. the thermoplastics part EN ISO 23936-1:2009 is considered as informative. 




What is the difference between testing with distilled water and seawater?

Both standards, EN ISO 23936 and NORSOK M-710 specify testing with distilled water, although using seawater might tend to get nearer to the real environment. According to comparison tests performed by Victrex, using both seawater and distilled water in various ageing tests, no major differences between the two environments could be observed. 

Is a list of NORSOK qualified materials available?

There does not exist, nor are there currently plans to introduce an NTS/NORSOK qualification approval strategy or public listing of qualified manufacturers in this regard.