High performance plastics - plates, rods and tubes 
High quality semi-finished products from plastics fulfil the specific requirements that customers expect from quality products. Ensinger offers products from over 100 different plastics. Besides all standard thermoplastics, Ensinger develops and extrudes a multitude of special materials according to customers demands. Round rods, sheets and tubes are offered in a range of small dimensional increments and with special properties to meet your requirements.
Machined Parts
Machining is the fastest, most economical way to produce a finished technical plastic component – particularly for small production runs. Ensinger Machined Parts Division boasts decades of experience in the machining of high temperature and engineering plastics. Equipped with state-of-the-art technological facilities, our highly qualified team of specialists manufacture precision components to the very narrowest tolerances at our two fully independent machine shops.

Elekem - PEEK and PTFE Tubes
Elekem specialises in the production of spin moulded PEEK and PTFE tube products for final machining. In-house specialist production methods offer complete flexibility of manufacturing, producing high performance, versatile tubes in custom made sizes. Furthermore, through the use of fillers and additives, Elekem are able to customise the material blend to suit particular application needs.
Compounds
Ensinger Compounds offers products with improved sliding friction pro­perties, materials with defined electrical characteristics and com­pounds for me­dical technology. Detectable or thermally conduc­ting and light weight plastics are also part of the innovative product range.
Ensinger Building Products
The insulation of windows, doors and facades using insulbar
®
profiles, achieves first class results with regard to energy saving and the reduction of heating and air conditioning costs. In doing so, insulbar
®
profiles satisfy the highest quality demands in every respect. They have been used successfully around the world for 40 years.
Industrial Profiles
Ensinger demonstrates a high degree of excellence in engineering pro­files and special tubes from technical plastics for industrial ap­pli­ca­tions, with geometries and materials precisely tuned to the specific application. Profiles and tubes are manufactured with pressure and temperature-regulated ex­trusion. This is a continuous production pro­cess in which plastics are plastified in an extruder and then forced at pressure through a spe­cial­ly shaped die.
Sintered Plastics
Ensinger's TECASINT range of non-melting high temperature polyimides hold high strength, dimensional stability and creep strength even under persistent mechanical stress during long term usage. Low wear rates, high pV-rates and the ability to work in unlubricated conditions makes the material an ideal choice for challenging friction and wear applications, extending lifetime and reducing maintenance cost. Furthermore, TECASINT is commonly used for applications in the Vacuum, Space and Semicon industry, where high purity and low outgassing is essential.
Thermoplastic Composites
Ensinger develops technologies for manufacturing products made of thermoplastic fibre composite materials. The specialists for designing and processing these composite materials, create prototypes and put complete production lines into operation on behalf of their customers.
Additive Manufacturing
Ensinger produces filaments made from high temperature plastics and offers application advice to all issues around additive manufacturing of high performance plastics.
Injection Moulding
In our state-of-the-art injection moulding plant in Rottenburg-Ergen­zingen, we produce sophisticated precision components and com­plete assemblies. Together with multi-component injection moul­ding, in­sert­/­over moulding is also gaining increasingly in signifi­cance. Our customers are offered a wide-ranging selection of high-performance plastics: PI, PEEK, PPS, PAI, PVDF, and many others including individually tailored, filled compounds.
Aerospace

Building

Food

Mechanical

Medical

Oil and Gas

Semiconductor
Aerospace and aircraft
As requested by our customers, we have checked and qualified a large share of our materials against required specifications. We can qualify additional materials on request. Due to the special requirements of the aerospace industry, Ensinger takes on responsibility for: raw materials receipt inspections, raw materials specifications, composition specifications for individual articles, final inspections, issuing of inspection certificates, and much more.
Plastic solutions for the building industry
Ensinger is a world leader in the development and production of thermal insulation profiles for window, door and facade construction. insulbar® thermal insulation profiles create a thermal barrier between the inner and outer shells of a metal frame.
Plastics for food technology
Attaining food grade plastic compliant with the stringent demands of FDA and European Food Contact regulations, is nowadays a key requirement for thermoplastics machining operators in this industry. Ensinger offers this solution: alongside our engineering thermoplastic standard portfolio, we also offer a special portfolio of food contact materials, fulfilling the specific demands of food technology in terms of safety and performance.
Mechanical engineering
Ensinger produces a wide range of plastics, which are predominantly used for mechanical applications and components of industrial machines. The field of mechanical engineering is traditionally focused on steel and metal alloys in order to achieve high mechanical strength and precision of the parts. Nowadays, replacing metal with engineering plastics is common due to their wide range of benefits. High performance plastics can offer a solution where other traditional materials fail, opening up the doors to improvement and progress.
Plastic solutions for medical technology 
The wide range of Ensinger medical grade (MT) materials offers designers a choice of options to develop innovative medical products, which provide a high degree of safety and added value. The different manufacturing methods used by Ensinger, such as extrusion, machining, injection moulding, profile extrusion and compounding, offer the customer numerous ways develop and produce its product together with Ensinger along the value added chain.
Oil and gas
Technical plastics have a major contribution to make towards improving existing solutions within the oil and gas industry due to modern materials offering a greater range of benefits. The industry demands of high temperature, mechanical strength and chemical resistance call for the need of materials suitable for the most extreme environments. With extensive experience in the oil and gas field, Ensinger work closely with customers to achieve the optimum solution to fit their application needs. Technical material experts can provide customers with a qualified material recommendation which can be confirmed by practical testing.
Pure and resistant plastics for semiconductor production
Of all the industries in which engineering plastics can help engineers solve design problems, the most challenging is the semiconductor industry. Ensinger plastics, suitable for the semiconductor industry, are designed with rigid and demanding environmental concerns in mind. In addition to that, our specialists have worked directly with engineers in the industry to understand the unique challenges that are associated with all aspects of the manufacturing process.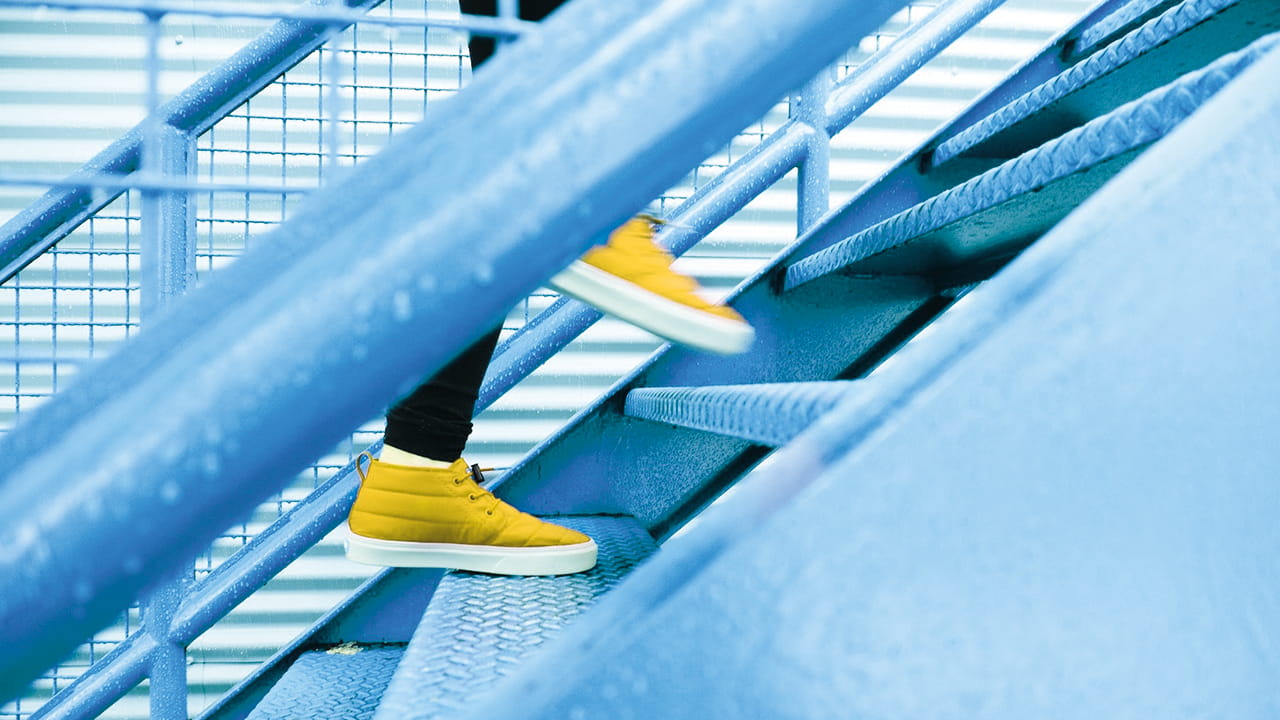 The worldwide success of high-performance plastics is based on their diverse, technically and economically highly effective applications. High-performance plastics occupy promising fields of application and promise further potential. The requirements of the industries are constantly growing - and so are the variety and complexity of the materials required. We are actively involved in this trend with the continuous development of our plastics portfolio. A mix of innovative and high-quality products has met market expectations for decades. Through many years of intensive involvement with polymers, we have acquired in-depth specialist knowledge, which we are now happy to pass on in webinars.
On this page, you can find press releases, publications, photographs of Ensinger's most recent announcements and news. Ensinger representatives will be happy to answer your media enquiries quickly and directly.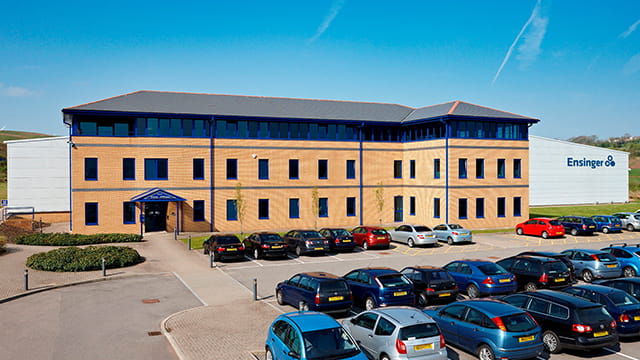 Company information
Ensinger is a global leader in the field of engineering plastics, excelling in both the manufacture of semi-finished stock shapes and profiles, and in the machining of plastic materials. Since its establishment in December 1987, Ensinger UK has grown continuously and we are very pleased to share our progress with you. This section of the website allows you to learn more about Ensinger UK, who we are, where we came from and how we continue to develop within the engineering plastics sector.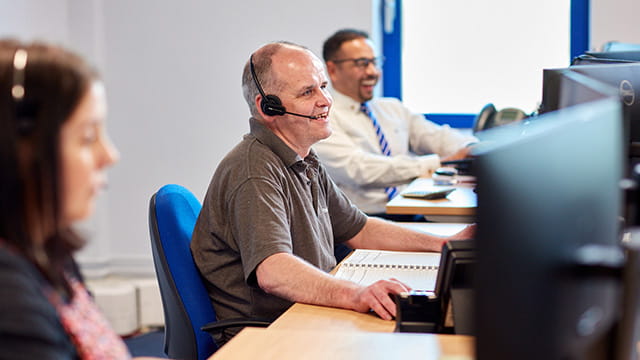 Careers at Ensinger
Ensinger is one of the world's leading plastic solutions providers, with 5 stock shapes branches and 2 machine shops across the United Kingdom, and a network spanning the globe. Interested in working for Ensinger? Please feel free to contact our Human Resources Department.