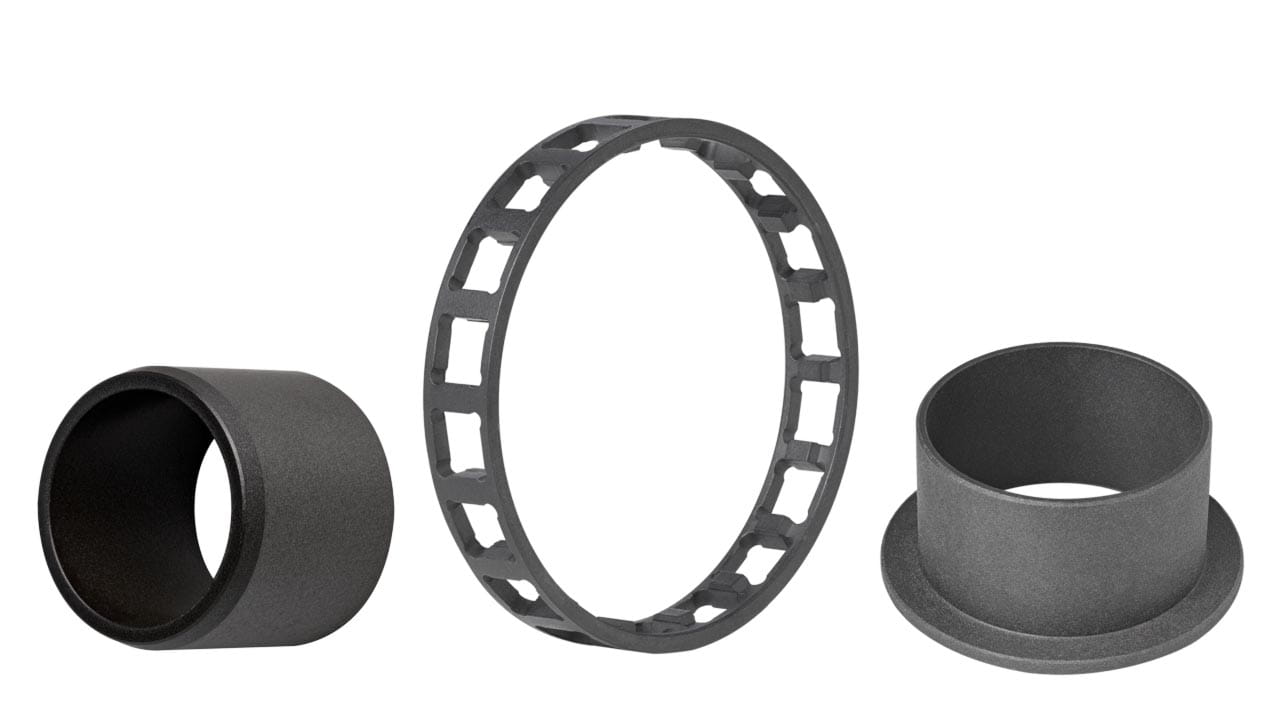 Electric braking system 
Modern passenger aircraft designs require new technologies such as the 'all Electric Braking System' to be developed and introduced. The use of the electric braking system is considered to reduce maintenance and improve reliability. The engineering challenges to manufacturing these new systems require a complete change in design thinking and the materials used. Electric braking will be the industry standard for all new commercial aircraft.
Previously, braking systems were based on hydraulic principles, where the polymer parts were mainly designed for static applications. With the electric braking systems, the polymers required need to have greater wear and load-bearing properties, because of the electromechanical actuation systems and the requirement to improve reliability.
New solutions to meet new challenges
Our customer decided to select TECAPEEK PVX for a number of parts used in their new braking system, based on the following attributes of this material.
Excellent wear properties
Low coefficient of friction
Resistance to greases and fluids
Reduced wear on metallic mating parts
Good resistance to weathering
The parts in the braking system which can benefit from being produced in TECAPEEK PVX are parts such as bearing rings, thrust rings, washer thrusts and ring bearings.
The hydraulic system required multiple systems powered by pumps and hydraulic fluid, whereas the electric braking only requires motors, sensors and controls, thereby saving significant weight on the braking system.
Choosing the correct Ensinger high performance polymer can reduce weight, as well as improve the performance and reliability of the braking system.
The products, which are made of TECAPEEK PVX, meet the stringent design requirements and are fully certified and operational.