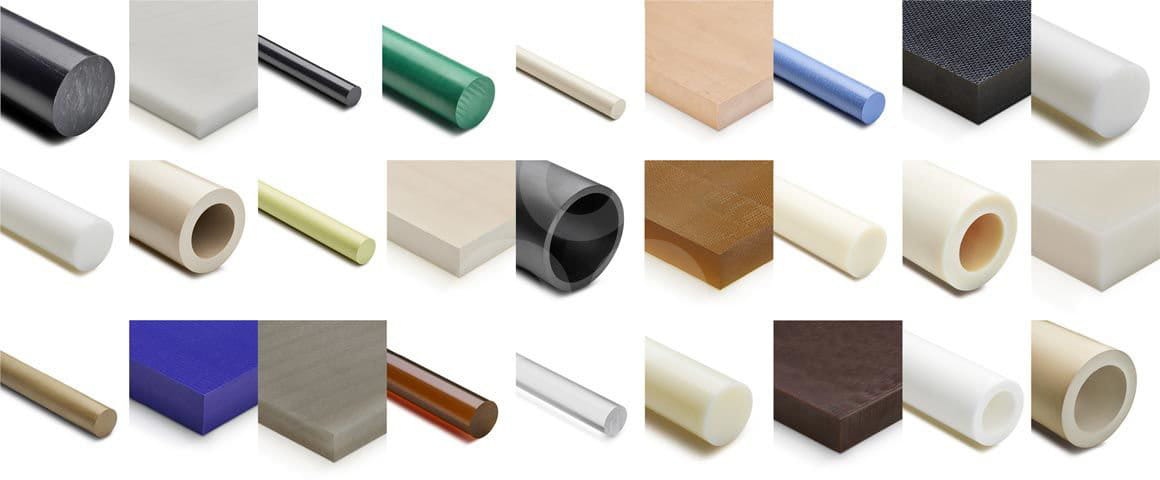 Material selection and engineering solutions
High performance and engineering plastics are used in every sector of industry. Only with the right material can a design achieve its desired functionality, safety, and service life, thus, the plastic material selection process is critical to successful part design. It is primarily the application conditions that determine the right choice of material. However, in addition to the application conditions, the search for a suitable plastic should also take a number of other considerations into account.
Plastic selection guide
In attempting to determine a suitable material for a particular application, it is important to compare the plastic properties, material characteristics, and the requirement profile in detail. Ensinger supports the material selection process with an advisor tool or plastic selection guide, by providing all the data available on our stock shapes in an organised way. The plastics material selector will help you find the right polymer to suit your requirements.
The material selector will show you the full range of plastics available, or the filter options on the left can be used to narrow the choice down to plastics consistent with the selected attributes. Please note, the material selector should only be used as a guide and should not replace practical testing.