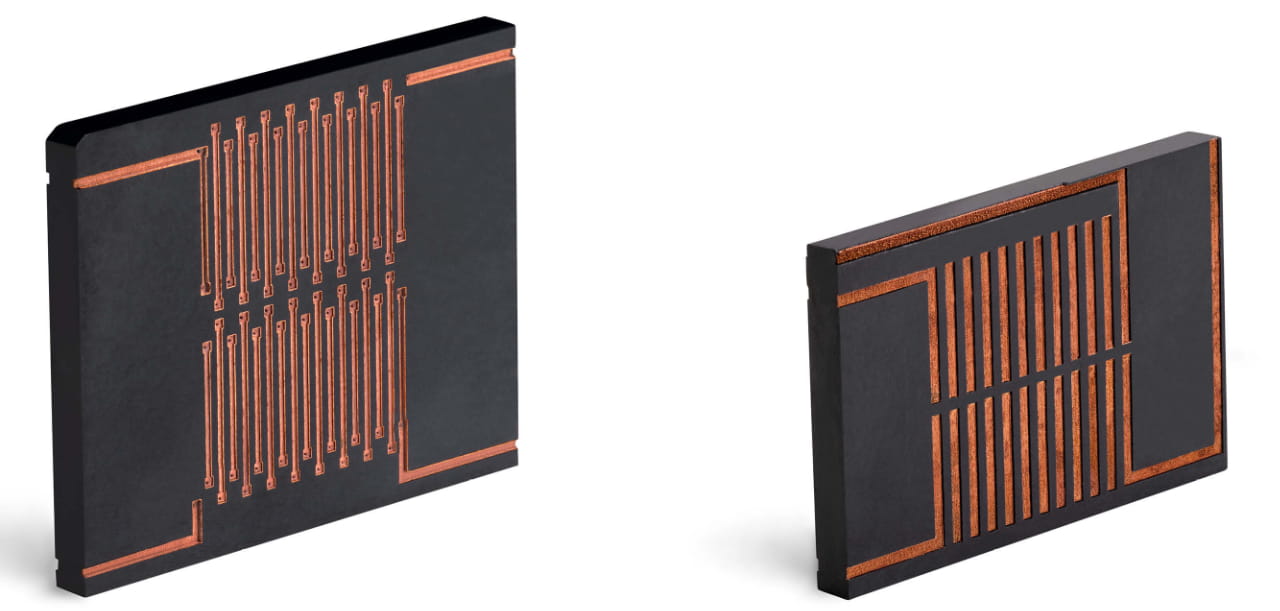 New and Innovative Process Technologies for LDS-MID Transformers 
Used for voltage conversion in the power supply unit of a laptop computer or for signal conversion in a LAN router - transformers are among the most essential electronic components on the market. However, the production of transformers is associated with high costs and a great deal of effort, some of it manual. The currently used winding technology additionally limits miniaturisation possibilities and thus increases the construction volume of conventional transformers.
Our LDS-MID transformers do not require winding technology and can be manufactured and assembled without a housing thanks to the industrialised process at Ensinger. This significantly simplifies the process chain and allows it to be automated - for consistently high quality in production and optimum results.
Volume savings of up to 80 %
Significantly lower consumption of resources such as copper
Significant weight reduction for critical application environments such as aerospace
---
Coil Systems without Wire Winding: Transformers made by Ensinger Microsystems
In our newly developed process, injection-moulded bodies are produced in which magnetic cores can be inserted into the cavity shown. These are overmoulded in a second injection moulding process. Finally, the conductor path can be structured with the aid of the LDS process and the daisy chain approach. In this way, transformer structures can be made possible without the use of complicated winding technology.
At Ensinger, we offer the entire process chain under one roof: from the LDS-compatible compound TECACOMP LDS to our highly qualified injection moulding experts to the finished component.

We will be happy to advise you on your individual application.
---
Industries & Applications
Semiconductor & Electronic Industry
Power supplies, power electronics or electromobility.