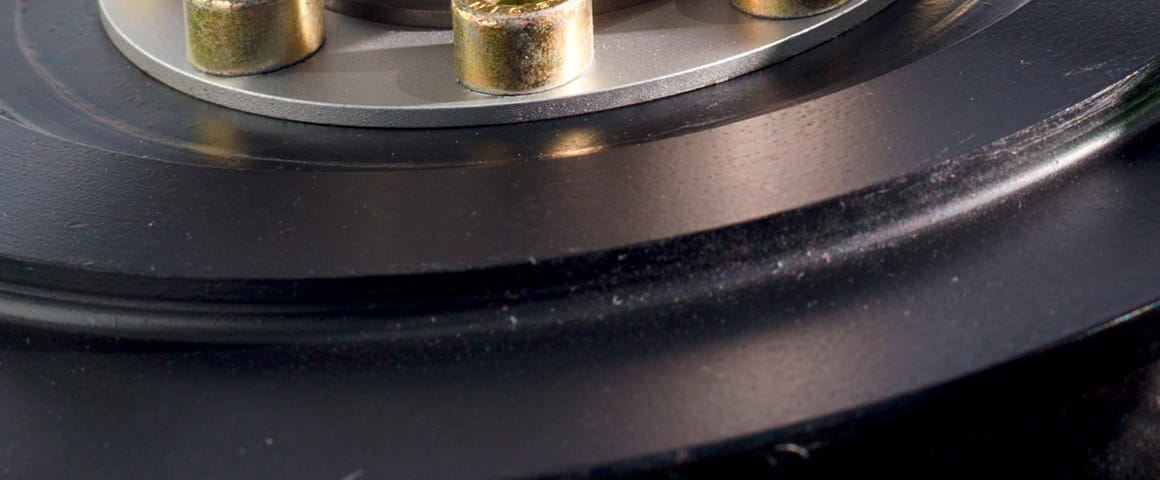 Tribologically optimised high performance plastics: less friction and wear 
Engineering plastics are becoming increasingly important in tribological applications in the automotive industry, but also in many other sectors. Various semi-crystalline thermoplastics such as PK, PA, PPA, PPS and PEEK essentially stand out for their low friction coefficient and high abrasion resistance. At the same time, they are lightweight, corrosion-resistant and ensure low noise generation in sliding friction applications. This means they are also of particular interest for future markets such as e-mobility.
For components that must meet tough mechanical and tribological demands, Ensinger is developing TECACOMP TRM Compounds with high strength and good sliding friction properties. Here, Ensinger's product development focuses on the particular customer needs – be they slide bearings, slide rails, hinges or functional plastic components in automotive industry. In each case, a perfectly tailored combination of high-performance plastics and additives ensures optimum sliding properties. At the customer's request, Ensinger will also integrate secondary raw materials/recycled or recompound materials from an external or internal source into the product development.
Sliding-optimised TECACOMP TRM Compounds increase productivity with tribological applications. Lower friction between two sliding partners ensures less wear and thereby a longer life of the materials. But components made from tribologically optimised Ensinger Compounds do not only permit more efficient production and fewer downtimes, they also make a crucial contribution to greater sustainability. If the frictional resistance is lower, then less energy input in the tribological system is needed. In the mobility sector, reducing the friction in the powertrain can even make a measurable contribution to lower fuel consumption and lower CO2 and particulate emissions.
Carbon fibres, glass fibres or minerals increase load-bearing capacity. PTFE, inorganic solid lubricants or oil give the engineering and high-temperature plastics good sliding properties.
In particular, inorganic solid lubricants show, under certain conditions, improved friction and wear characteristics compared with materials filled with PTFE. Additionally, the mineral-filled formulations show high toughness, high weld strength and a low tendency to creep.
Enclosed is an example based on PEEK, where TECACOMP PEEK PVX has PTFE filler and TECACOMP PEEK XS has a mineral filler.
---